StraightLine specializes in designing, developing, and manufacturing equipment for the Horizontal Directional Drilling Industry. Regardless of the drill's brand, size, or ground conditions, we are committed to making your HDD operation the best it can be.
This commitment starts with experience, 30 years to be exact. StraightLine produced its first directional drill in 1989. Since then, StraightLine has manufactured nearly one thousand drills and accumulated thousands of hours of hands-on drilling experience.
Our product specialists have drilled in every ground condition that creation could throw at us across North America, Australia, Europe, and Asia.
As the HDD industry has continued to grow and mature, so has the StraightLine brand. As a result, we now manufacture the industry's most extensive range of HDD products. These products include a wide range of "in-stock" items and an unlimited combination of custom-built products.
Our stock inventory items primarily target American Augers®, Astec®, Case®, Ditch Witch®, Robbins®, StraightLine® and Vermeer® brand equipment. We can cut 78+ thread types common to the HDD industry, from Ditch Witch® JT520 to 6 5/8″ FH, with new connections added as the industry expands.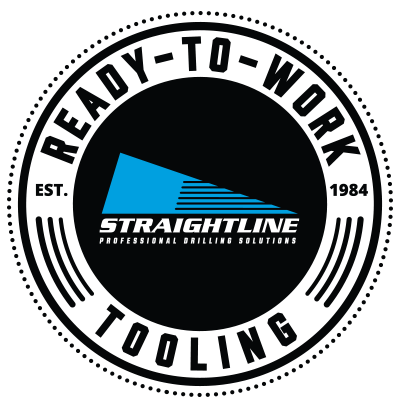 Ready-To-work
HDD and StraightLine HDD brings together a team with dozens of years of collective HDD expertise and specialized knowledge—all working together to ensure you get the Ready-To-Work solutions you need.