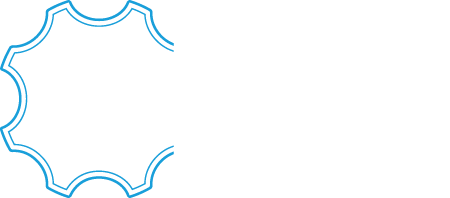 TURN YOUR RIG INTO A ROCK
CRUSHING PROFIT MACHINE
Turn any rig into a rock-drilling machine with a StraightLine RockEye Hammer System. Our air hammer systems can produce rates up to 150 feet per hour. Production rates are accomplished through precise geometry and our heavy piston design. This design creates the hardest-hitting air hammer on the market. Protective carbides are placed around the perimeter of the bent sub to give you maximum tool life. Their design is built to drill in the industry's most challenging ground conditions with the most innovative side load housing.
REQUEST A DEMO
3'' SUPPORT PACK

4", 5", 6" SUPPORT PACK
SUPPORT PACKS
We set you up for success with a comprehensive system that gives you all of the tools you need to bore through any project. All systems include:
DOWNHOLE ASSEMBLY
The bit, hammer, bent sub, g, shock absorbing transmitter housing assembly and pipe adaptor create the downhole assembly. We isolate the transmitter/beacon from the hammering action to prolong durability and precision.

STEERING POINTS
Advanced steering geometry aligns the bit and the convex side of the bent sub to ensure precise control during drilling.

CHOOSE A STRAIGHTLINE ROCKEYE HAMMER SYSTEM THAT MEETS YOUR NEEDS.
The table below provides basic specifications of each of our hammer models. The table is intended as a guideline for selecting the model that's right for your application. When using the table, keep in mind that additional factors, such as product to be installed, ground conditions, bore length, drill rig model, air compressor specifications and other variables, are important selection considerations.
Call a StraightLine hammer expert at 1-800-654-3484 for detailed assistance in selecting the right air hammer system for your needs.
| | | | | |
| --- | --- | --- | --- | --- |
| | AH3.0 AIR HAMMER | AH4.0 AIR HAMMER | AH5.0 AIR HAMMER | AH6.0 AIR HAMMER |
| HAMMER BODY DIAMETER | 3.1 in | 3.625 in | 4.600 in | 5.500 in |
| PISTON WEIGHT | 11.7 lbs | 20 lbs | 30 lbs | 43 lbs |
| STANDARD BIT | 4.250 in | 4.750 in | 5.750 in | 7.000 in |
| OPTIONAL BIT | N/A | 5.125 in | 6.000 in | 7.500 in |
| MINIMUM RECOMMENDED COMPRESSOR SUPPLY | 375-cfm/150-psi | 400-cfm/200-psi | 700-cfm/300-psi | 900-cfm/350-psi |
| STANDARD DRILL PIPE TOOL JOINT DIAMETERS | 1.625 in to 2.625 in | 1.625 in to 2.625 in | 2.625 in to 3.625 in | 3.625 in to 5.000 in |
| MAXIMUM RECOMMENDED TOOL JOINT DIAMETER | 2.750 in | 3.250 in | 4.125 in | 5.750 in |
| RECOMMENDED DRILL RIG THRUST/PULL | 10,000 to 30,000 lbs | lbs 10,000 to 33,000 lbs | 24,000 to 80,000 lbs | 50,000 to 120,000 lbs |
Environmentally Friendly
The StraightLine® Air Hammer systems really shine when environmentally sensitive jobsites are encountered. Only ½ to 5-gpm of fluids are required for transmitter cooling, hammer lubrication and hole cleaning leaving the jobsite virtually spotless.
NO DOWN TIME
Stuff happens and things break. But, that doesn't mean you have to send everyone home. When you're a StraightLine customer, we have you covered!
Send us hammer, and we'll send you a loaner hammer for only the cost of freight. We'll get you a repair quote within 5 days. And, you get to keep working!
Learn More
UNMATCHED ROI
Turns your existing drill into a rock drill; low capital investment; low cost per foot of operation, production rates up to 150' per hour; bottom line, no other method can match the cost/performance ratio of the StraightLine® RockEye Hammer System.
STRAIGHTLINE SPECIALISTS
Our RockEye hammer specialists have drilled in 49 out of the 50 U.S. states -- facing the toughest ground conditions our country has to offer. Using a wide range of sizes and brands of directional drills, we have more knowledge than anyone else in the industry.
We share that knowledge with you when you buy an RockEye hammer system from us. StraightLine specialists meet up with you in the field to help you set up and learn to use the air hammer. We train you correctly, using your product in your ground conditions. If it takes a few hours or several days, we want you to have the skills and knowledge to operate your new RockEye hammer system confidently and capably.

StraightLine Air Hammer systems are designed for durability and reliability. We are so confident that our air hammers will stand up to your tough conditions that we offer a 6-month Wear Guarantee.
If your bent subsection or outer transmitter housing sleeve fails due to wear, we will replace the part. No questions asked. These air hammer systems are built to tolerate even the most challenging conditions. But, if they don't, we'll fix you back up!