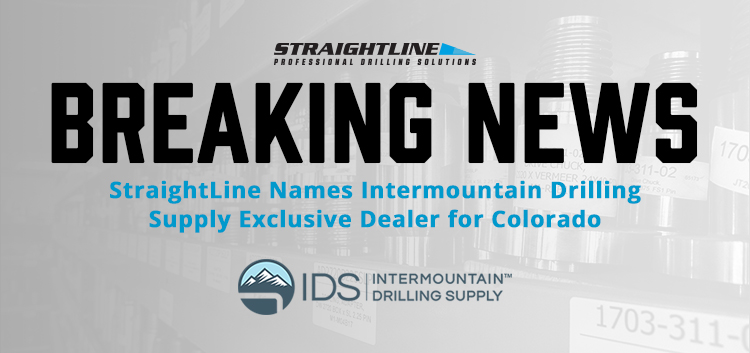 (Hutchinson, Kansas | September 27, 2017) – StraightLine HDD, Inc. announced today the completion of an agreement to add one of the nation's premier full-service drilling suppliers to their list of authorized dealers. The agreement gives Intermountain Drilling Supply, Inc. (IDS) exclusive rights to sell the entire line of StraightLine HDD down-hole tooling to customers in Colorado.
Along with StraightLine OEM tooling, the agreement also gives IDS the authority to offer their clients StraightLine's Performix® Mixer Systems and RockEye® Hammer Systems.
"For 20 years, IDS has worked to establish a clear leadership position as an HDD supplier in the western United States. Adding our diverse portfolio of tooling, parts and used equipment from our sister company, Source: HDD, creates an extremely powerful offering to the consumer base," said StraightLine HDD President, Joe Phillips.
Jason Leatherman, IDS outside sales, is on the ground in Colorado territory, offering customer support and product knowledge. The agreement takes effect immediately.
Contact: Joe Phillips
Tel: 620.802.0201 | Email: jphillips@straightlinehdd.com