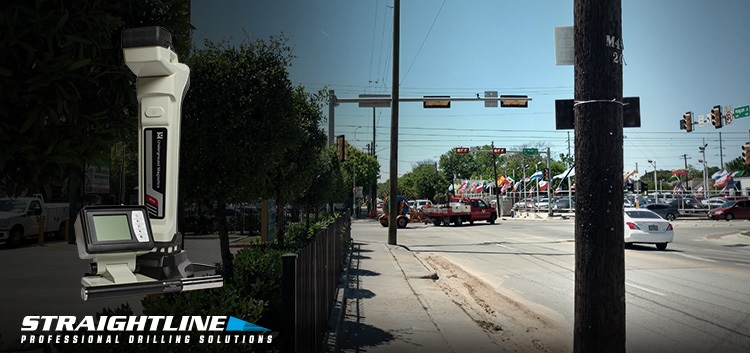 As underground utility installations grow in popularity, an old nemesis, interference—both passive and active forms—is stretching the limits of both locator operators and locating technology.
A recent bore in Houston, Texas illustrates the growing locating challenge. Contracted to install three 1-1/4-inch conduits for telecom provider Fibernet Direct, MP Nexlevel struggled to accurately locate a complex bore path that required a 20-foot depth to avoid a hodgepodge of locating challenges, including:
Locating and then plotting a parallel path, 5-feet from a communications duct;
Crossing under magnetized rebar, two light rail lines and a traffic loop;
Wrought iron and chain link fences on the decent and accent;
Directly under aerial power transmission.
After using every trick in the locating book, the bore was thought to be all but un-locatable with wireless methods.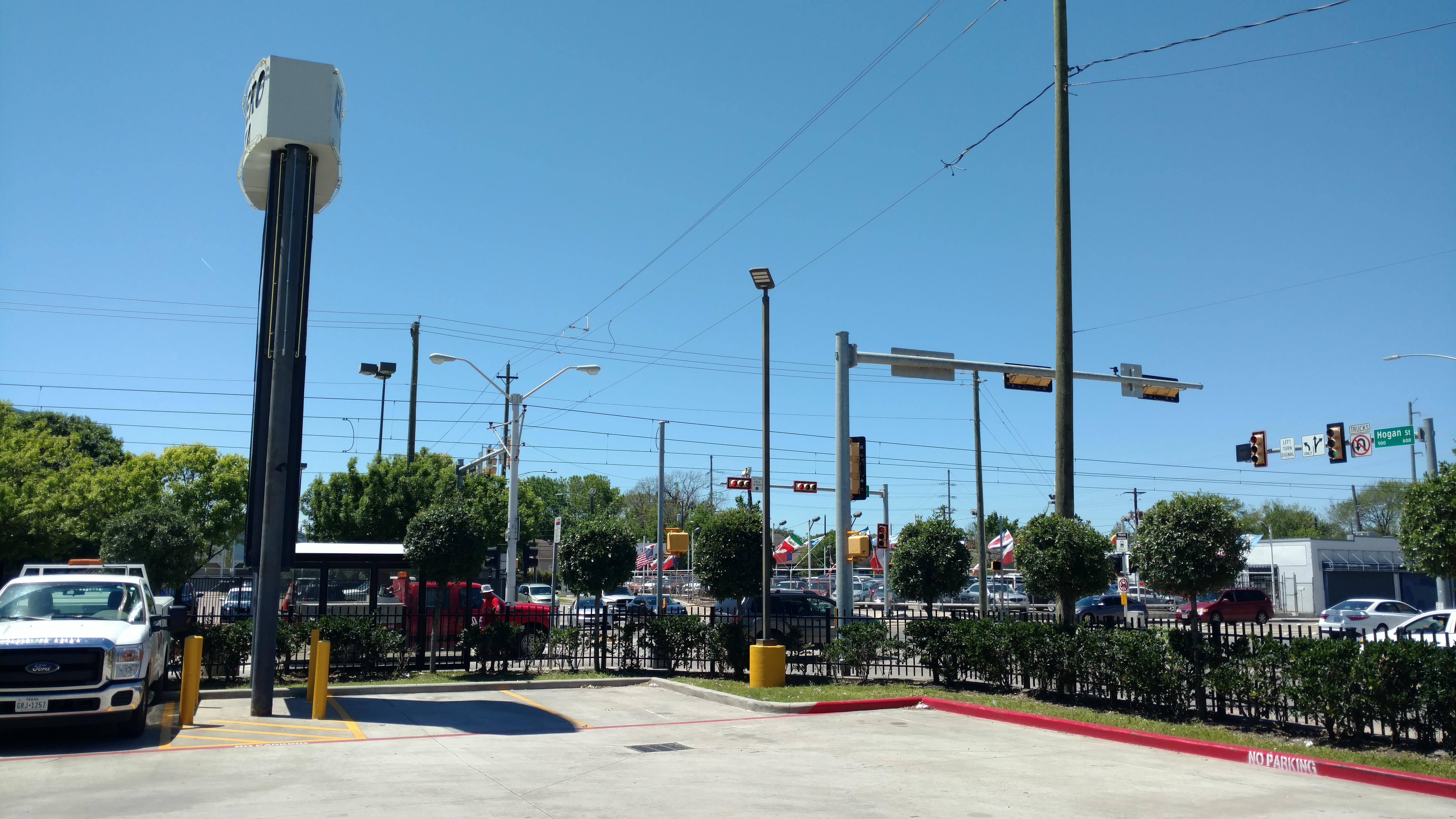 Heavy interference – both passive and active – made locating nearly impossible.
New Locator Cuts Through the Interference
Located north of downtown Houston near Main and Hogan Streets, StraightLine HDD territory manager, Chuck Webb arrived with the all-new Underground Magnetics Mag 3.
Walking the bore, with all available frequencies, Webb initially found the front and back locates—but only
at a depth of five feet. Selecting the 30kHz mode on a second walk, Webb felt if he could get down to depth on the appropriate grade, drilling straight could be accomplished using the locator's roll and pitch feature.
Webb explained: "With so much interference on this job site, I knew if we had our depth and grade we could rely on roll and pitch readings only, we would be able to get an accurate approximation of location as the bore moved forward.
Using this approach, the MP NexLevel rig started drilling. After achieving proper depth and a good running line, the crew pushed across the intersection.
At 23 feet, crossing Main Street and near the traffic loop, interference mounted.  Approaching the overhead high voltage lines for the Metro Line, locating front and rear positions were lost. Anticipating loss of signal, Webb relied on roll and pitch readings to guide the progress, maintaining elevation and direction until the drill head passed the Metro Line.
Clearing the Metro Line, the Mag 3 again picked up signal strength just in time to begin the ascent. The 350-foot, "un-locatable" bore was completed in less than 2 hours.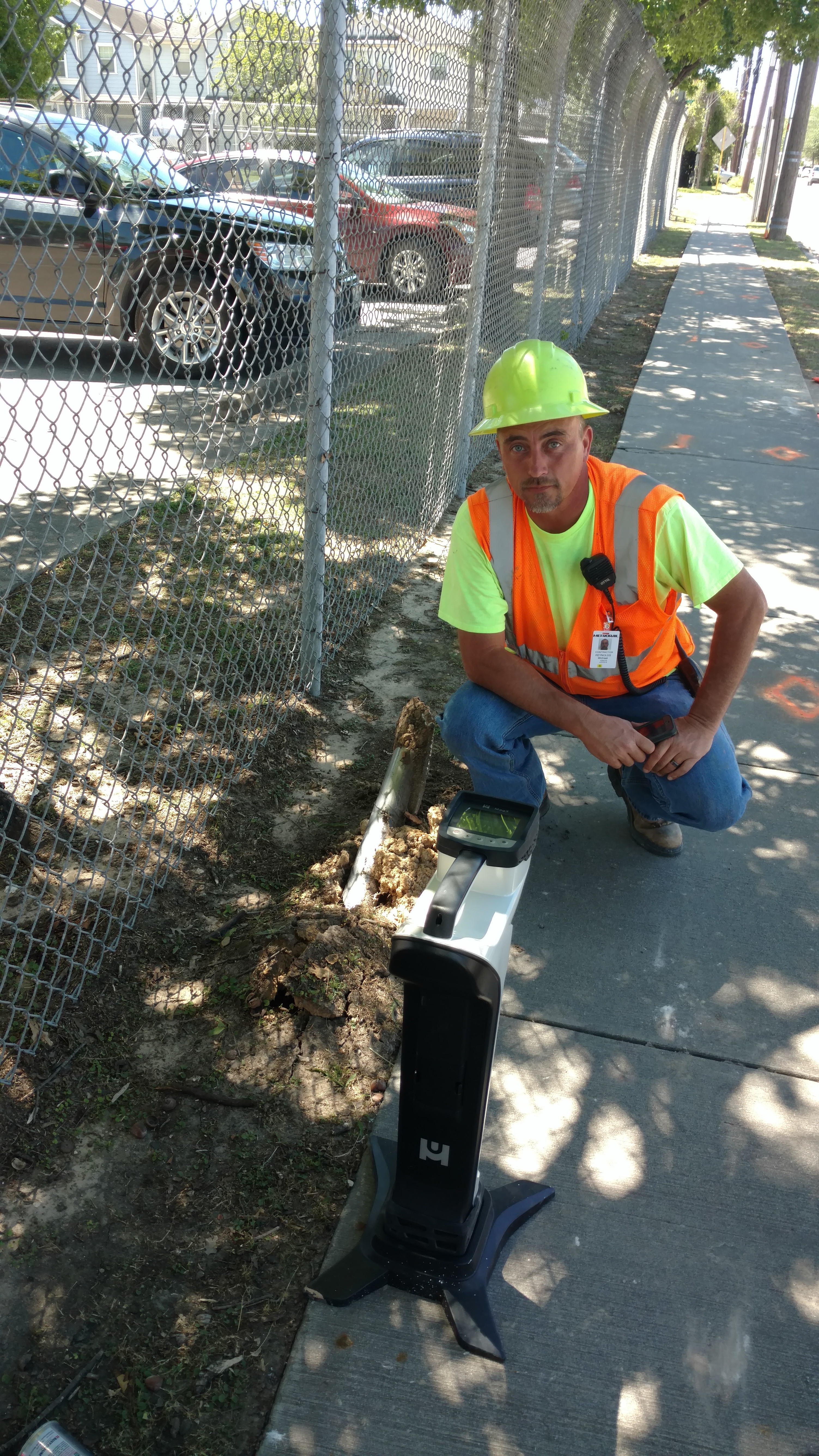 The Mag 3 succeeded in what was thought to be a nearly impossible location.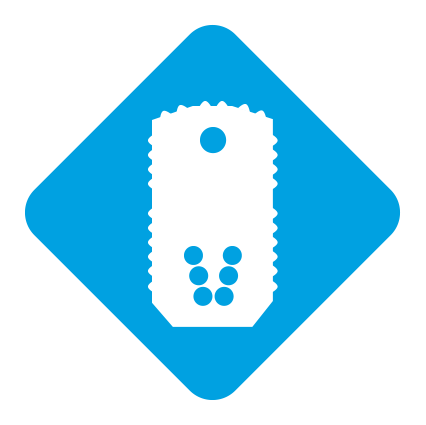 Learn More